ABOUT THE COMPANY
Frendix develops and manufactures innovative products for the international market and operates in over 30 countries around the world.

It is important for us to have good relationships with our customers, partners and employees.  We want to create long lasting relationships with everyone and in fact many of us in Frendix work with their friends and family. Cooperation and listening to our customers are the key to developing and manufacturing the kind of products that will allow us to actualize better operations for our customers.
We wish to maximize the sales of our customers by increasing the well-being of their workers.  We believe that satisfied workers create a good environment where they work harder and are more loyal to their employer. We believe that creates the kind of company that will have a long and successful life.
The well-being of workers and improving the business of our customers are the main inspirations for our product develoment and our goal is to solve our customer's current and future problems.
 Frendix offers solutions for example for the tire, car and transportation industry and for the food and medical industry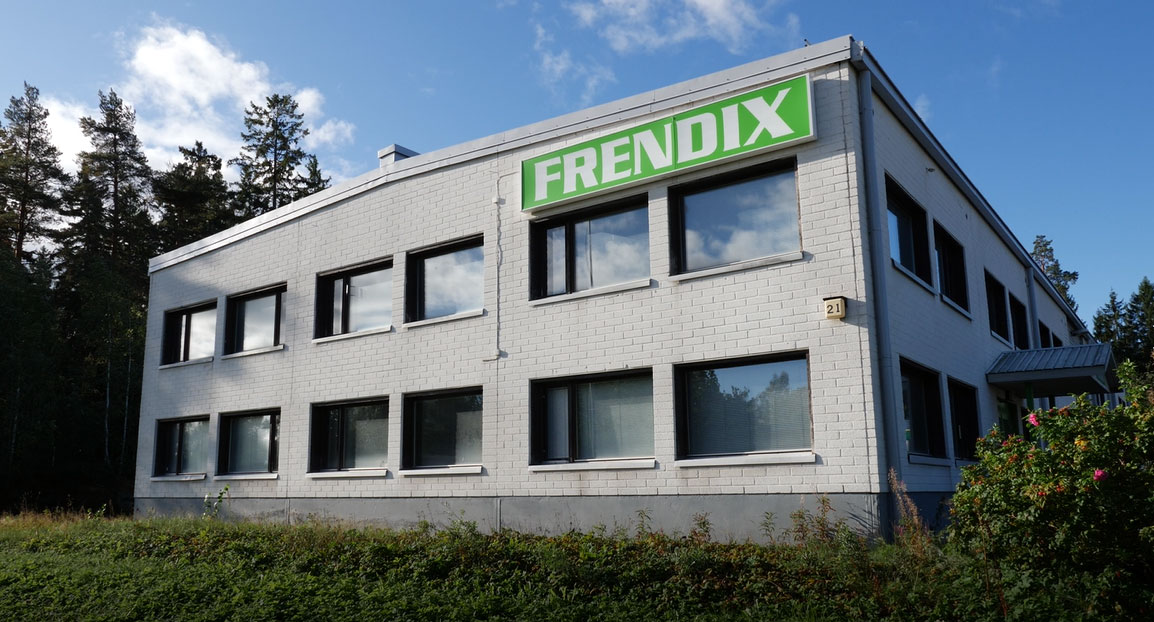 Head Office at Järvenpää, Finland
What Does "Frendix" Mean?
Juha Korpela chose the Finnish word "frendi" which mean a "good friend", to reflect the values and operations of the company.
For far too often Mr. Korpela witnessed business situations where both parties were trying to take advantage of one an other. For this reason Frendix values are instead based on building friendships and endorsing collaboration because true friends help one another and never leave the other in trouble.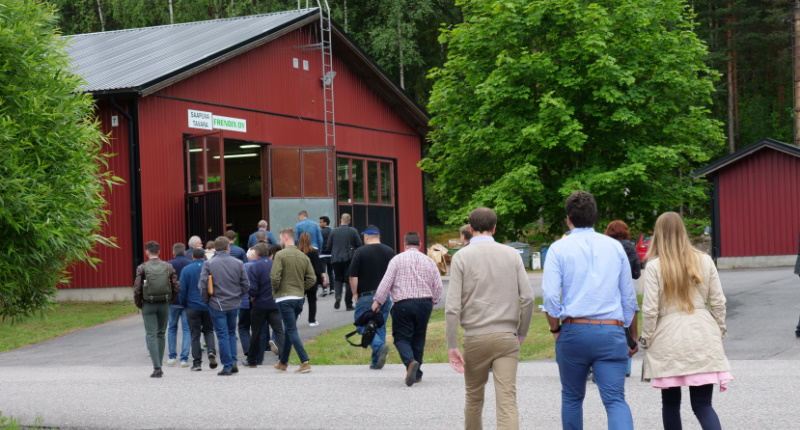 Jokela Productions
Where Did It All Start?
Juha Korpela founded Frendix as an engineering office in 1997. The original plan was to develop and manufacture new and innovative products for the transport and logistic industries and it has remained so throughout Frendix's 20+ year history.
Innovative solutions and high quality products have quickly led to global acceptance and to the creation of a Frendix sales office network serving more than 30 countries. Today over 80% of Frendix sales are made up of exports.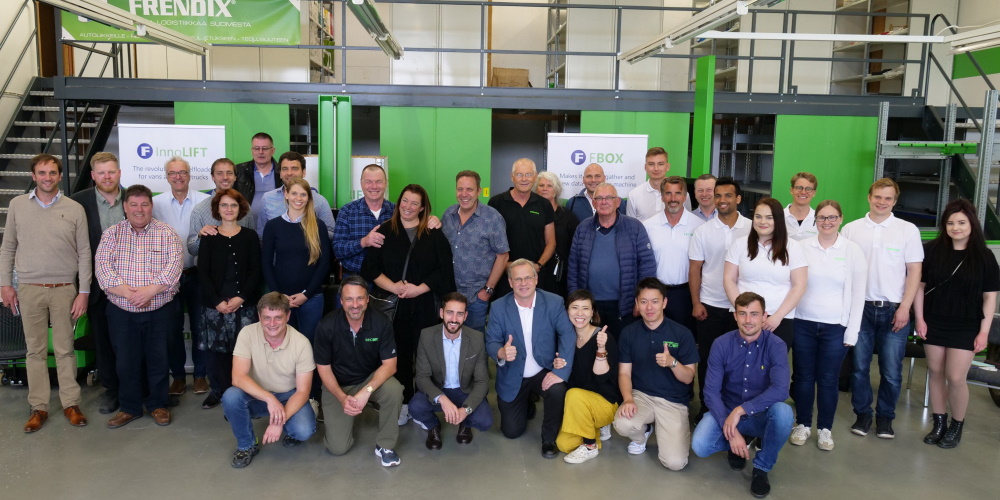 2019 sales meeting
Frendix Sales Offices
Frendix customers and sales offices tend to find the company because of its high quality products, but they stay because of the people behind Frendix.
In addition to good products and customers, the key to Frendix's success depends on good relationships with our sales offices. Their expertise and opinnions are an important part of our operations and the company would not be the same without them.
Many of us work with our friends and family members and we make a concerned effort to spread the vision of working together to all of the Frendix sales offices, regardless of whether they're related by blood or not.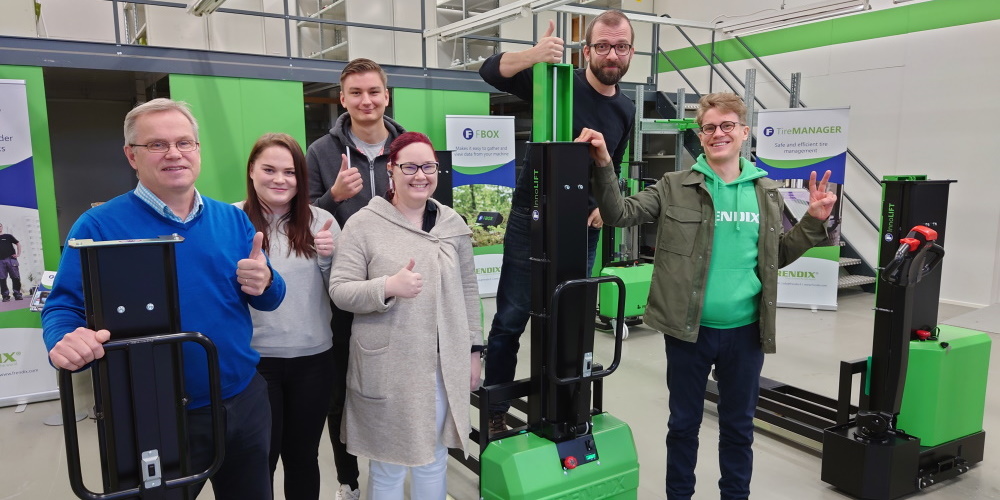 Head Office team in Finland
Finnish "frendi" Is Like a Family Member
To us, the word "family" means forming both business and personal relationships with one an other, and we encourage our fellow Frendix family members to give their opinnions and speak honestly. It's an environment where people help one an other out.
Promoting everyone's well-being is very important to Frendix, both within the company and on behalf of our customers. These values inspire Frendix products and their development.