All You Need for Your Tire Storage
Compatible Tire Storage Solutions
Without Manual Handling of Tires
Thanks to the compatible Frendix elements the warehouse worker doesn't have to move the tires manually reducing sick leaves and increasing customer satisfaction.
All Frendix elements are adaptable and fit perfectly together. All storage elements are CE approved.
The warehouse space is filled optimally and cost effectively with customized design. The right tire places are filled and found conviniently with the help of TireMANAGER program.
Check out a Frendix tire warehouse
We have manufactured tire storages in Finland for over 20 year and implemented many also in Sweden, Denmark and Japan. We started tire storage operations in Germany in 2020.
We always offer the most viable storaging solutions according to the needs of the customer. We start with determining the requirements for the tire storage for example the warehouse space, the sizes of the tires and the customers needs for their tire operations.
After that we choose the best tire racks, tire stackers and accessories according to the customers needs. We also recommend using the TireMANAGER -program that works best with Frendix products but is also available seperately.
Automatic Tire Storage System
Fit more tires in the same space with the help of movable racks. The electrical systems enables longer and higher racks.
Control your racks with your mobile phone or the touch screen panel and with a push of a button, open your chosen aisle just like that.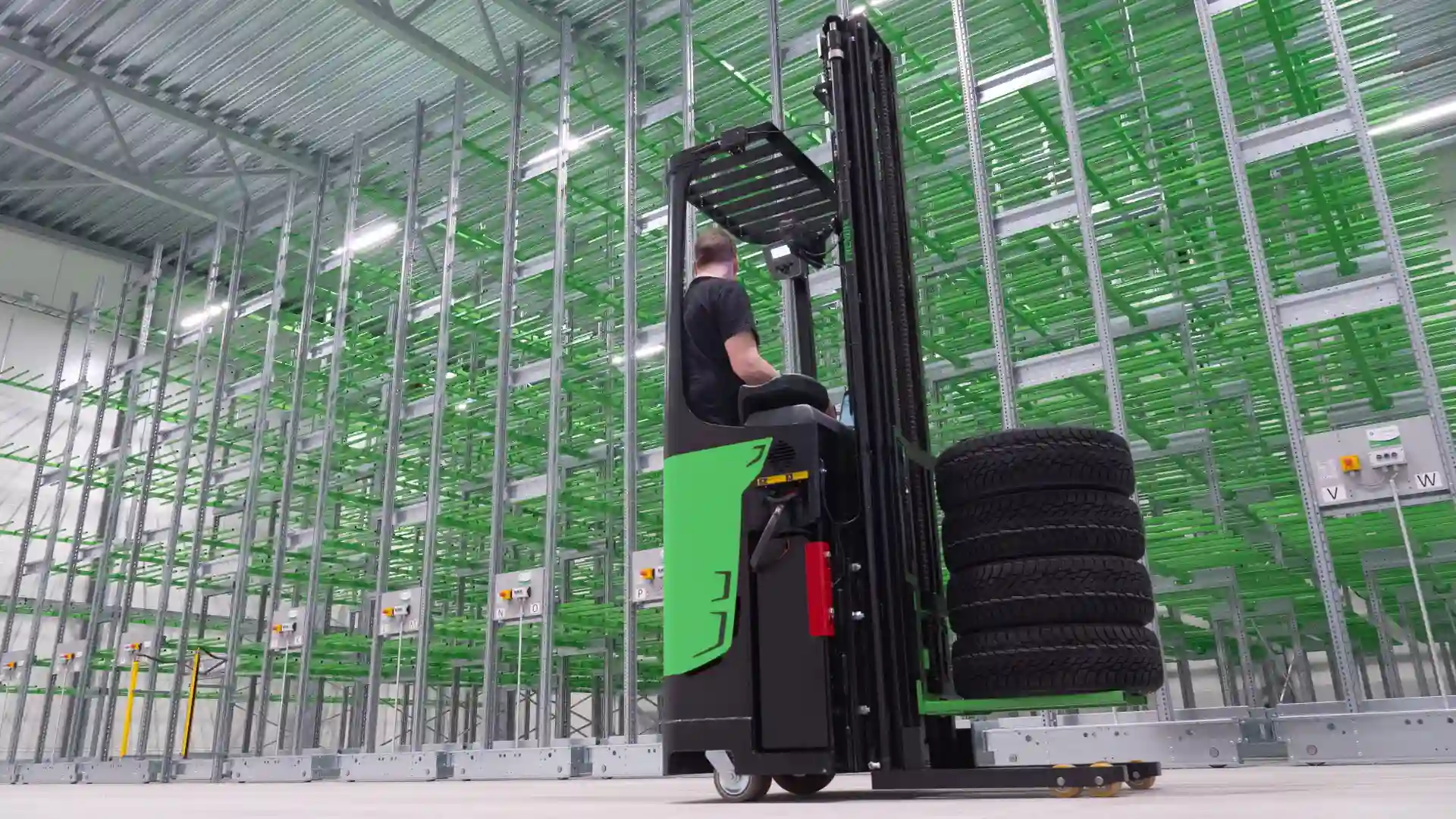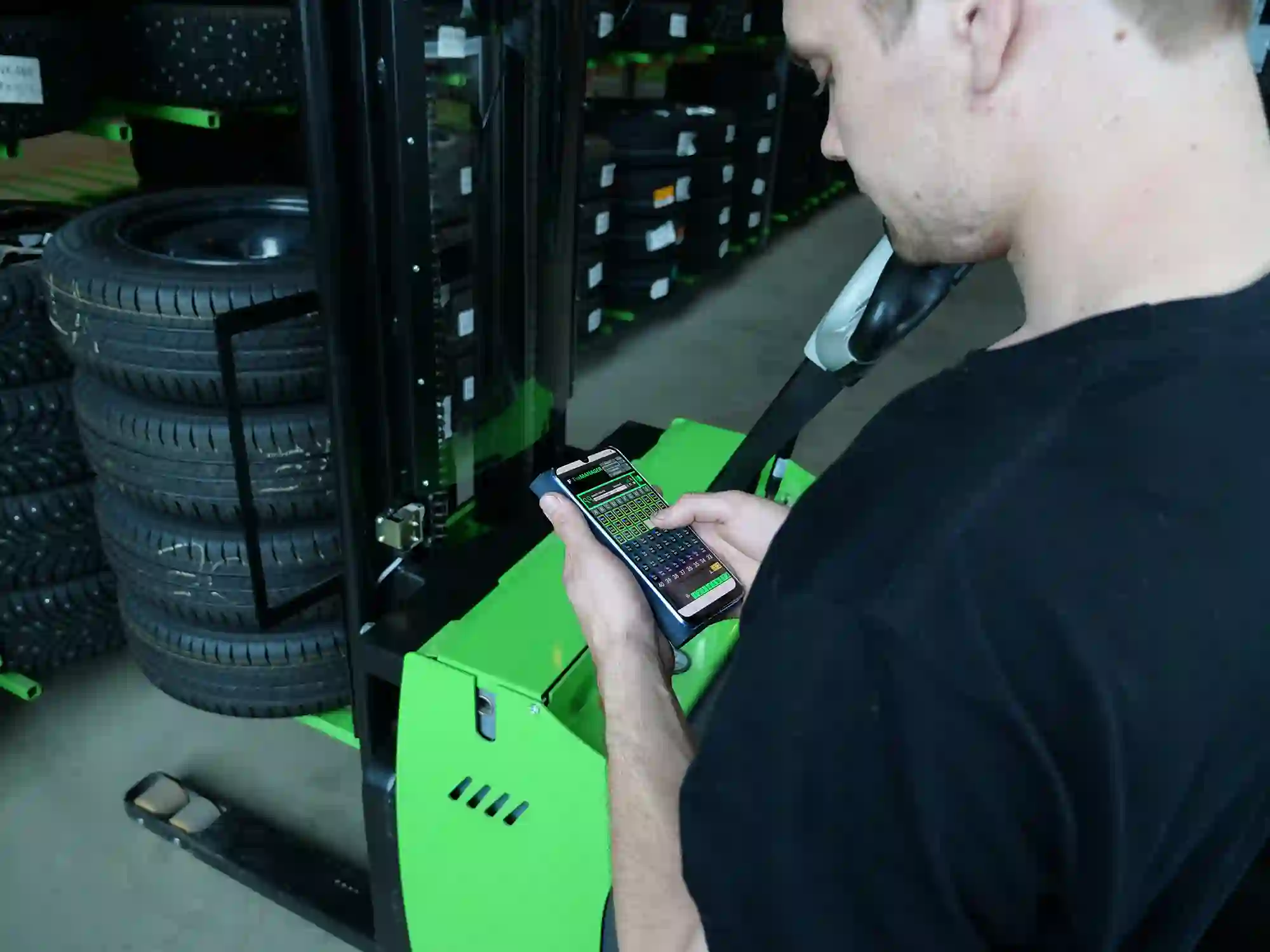 Tire Management program
With TireMANAGER – a tire management program you can take control of your tire storage with your mobile device or any other device like PC or tablet. The tire management program quides you to store tires based on their measurements and to fill the space optimally. You will never lose tires or run between the rack aisles quessing where to find the right tire sets.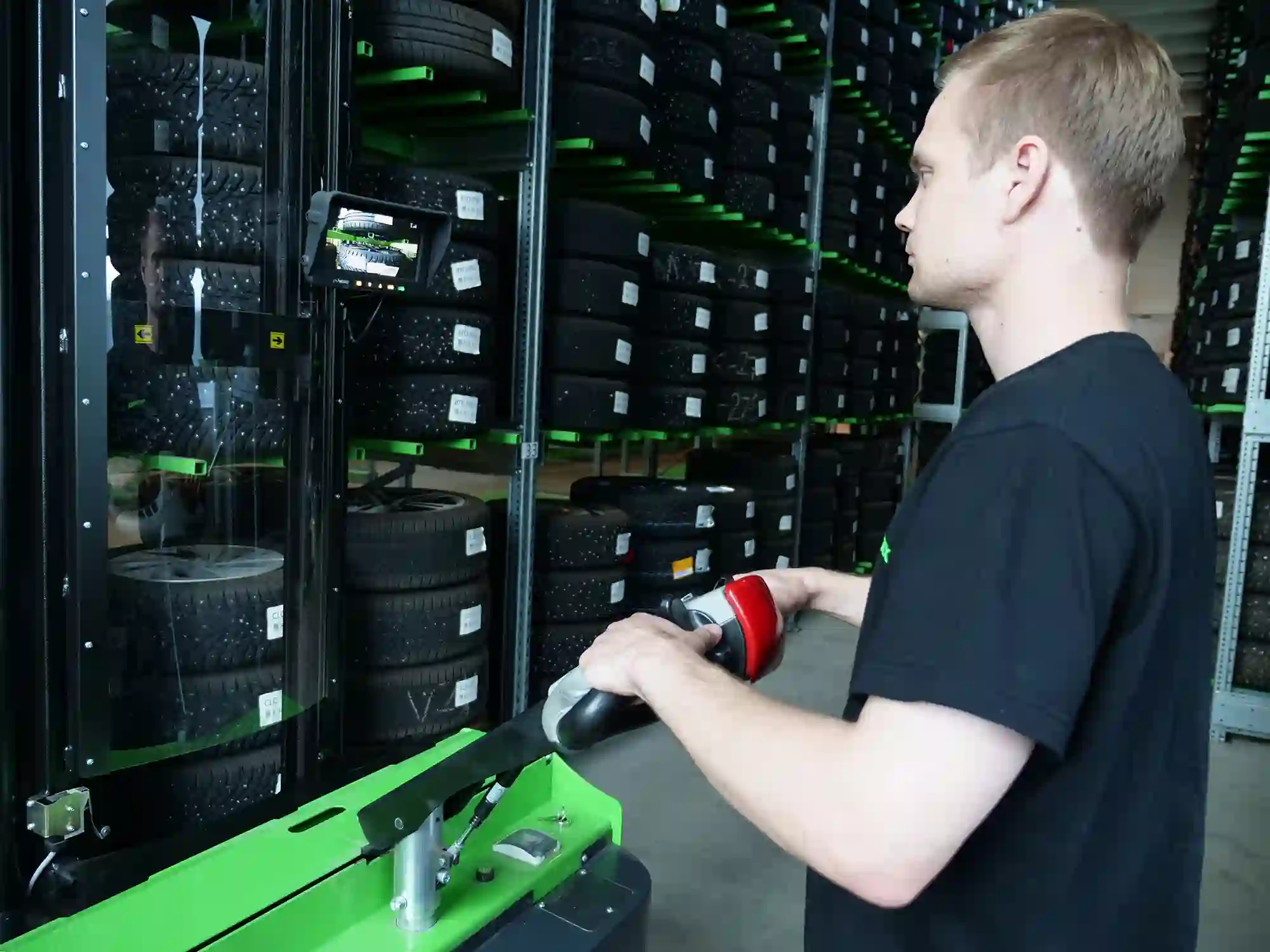 Tire Stackers and Trucks for Every Need
Tire stackers and trucks work smoothly with all Frendix storage solutions and are manufactured in Finland with care.
Frendix stackers are designed primarily to withstand heavy use and are always selected to match the warehouse in which they are operated. Larger warehouses use a traction motor with a slightly larger turning radius, and tall warehouses use a camera to see exactly where the forks should be placed.
For all tire storages:
Warehouses with high racks
Warehouses with long dictances
For narrow rack aisles
Contact us and let us know how we can help you!