Check the status of your warehouse any time, any where
Use TireMANAGER on all devices. Check from your phone the status of your warehouse when you need.
Find the right place for tires right away
TireMANAGER quides to place tires based on size so for example the smaller tires don't take up the limited space for larger tires.
TireMANAGER as part your system
TireMANAGER can be intergrated as part of an existing system and that way there is no need to log in to several programs. Use the TireMANAGER along side your familiar system.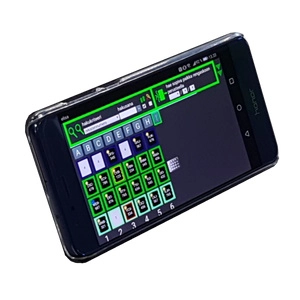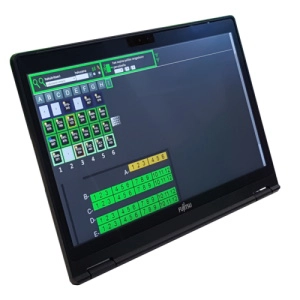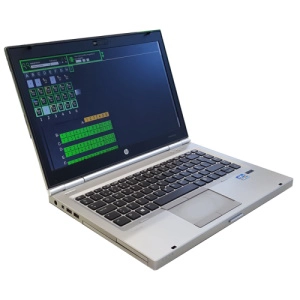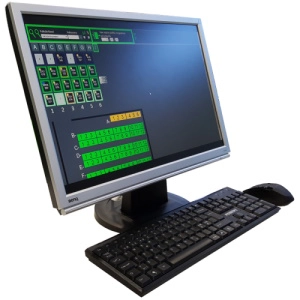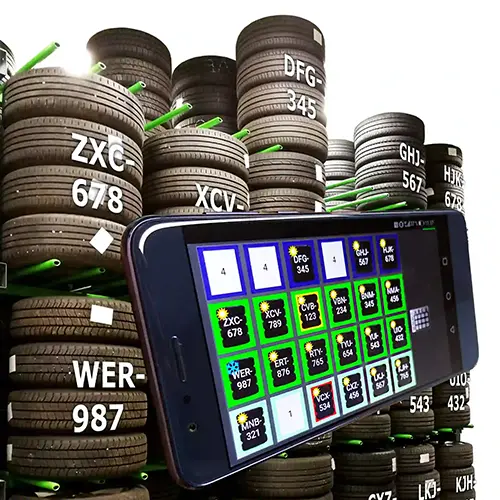 A mobile phone view of your warehouse with the tire racks and registration numbers.
TiraMANAGER is available with or without Frendix tire storage solutions
In the tire management program, the tires are managed using a display and a registration number. The view of the racks in the program is exactly the same as in your warehouse, and thanks to the real time view, you don't have to rush between shelves in vain. The tire set is stored on its place using the registration number. Under the tire set place, you can gather information about the tires (for example, whether they are winter or summer tires, studs or friction, etc.). The program guides for optimized and safe tire placement according to the tire sizes so that all the space in the warehouse can be utilized effectively and handling of the tires is more safe.
Manage new and customer tires
Location search by tire size
Extensive storage state reports
Tire transport management
Use tire reports in marketing
The tire tread depth information is transferred directly to tire reports that can be sent to customers as illustrative profile pictures. Marketing is handled conveniently from the TireMANAGER by mass e-mails and text messages. Target your customers based on the customer data and create  marketing lists by selecting for example all winter tire customers to whom you wish to send invitations for tire change appointments.