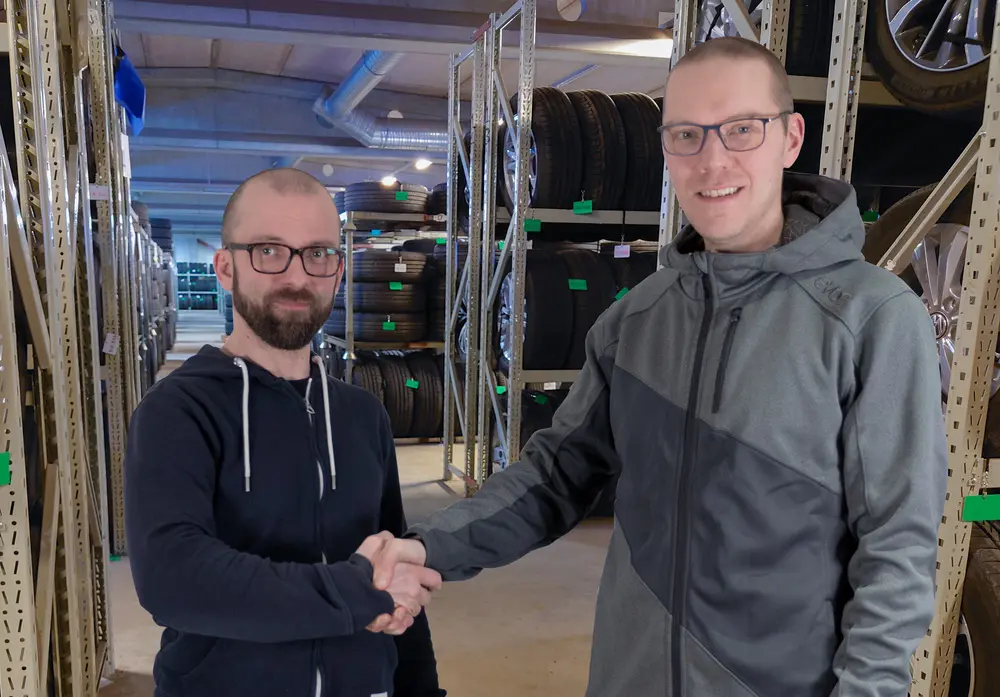 Markku Hakarinne, Frendix Oy (left) and Ilkka Karvonen, Vitec FuturSoft Oy (right)
Frendix Oy can now better serve software customers from the auto repair sector thanks to the cooperation between Frendix Oy's IT-manager Markku Hakarinne and AutoFutur product manager Ilkka Karvonen from Vitec FuturSoft, a finnish software company. It is a real stroke of luck that two programs in the same industry happen to complement and strengthen each other, which aptly reflects the cooperation between the mentioned friends.
Vitec FuturSoft is now the most important software partner for Frendix in Finland. It has enabled the two companies to focus on their own core competences when Vitec FuturSoft's AutoFutur program focuses on auto repair management and Frendix's TireMANAGER program focuses on tire management. TireMANAGER's tire management features are available directly from AutoFutur, and the tire placements, appointments and customer information are transferred between programs in real time.
Addition to auto repair shops, the TireMANAGER is designed for car dealerships and tire shops.